UK Disability History Month was set up in 2010 to create a platform from which a focus on the history of Disabled people's struggles for equality and human rights could be highlighted and advanced through education. 
As with other History Month's, the NEU wants to see Disability history and issues included fully in the curriculum and not just to be focused upon for a few weeks each year.  The NEU believes in the Social Model of Disability which recognises that people are disabled by the attitudes and structures of society rather than by their impairments.
UKDHM 2021 Launch
UK Disability History Month 2021 Online Launch - Relationships + Sex and Hidden Impairments.
Confirmed speakers for launch event so far:
Daniel Kebede, NEU President
Janine Booth, RMT/LANDG
Penny Pepper
Marsha De Cordova, MP
Richard Rieser, Coordinator UKDHM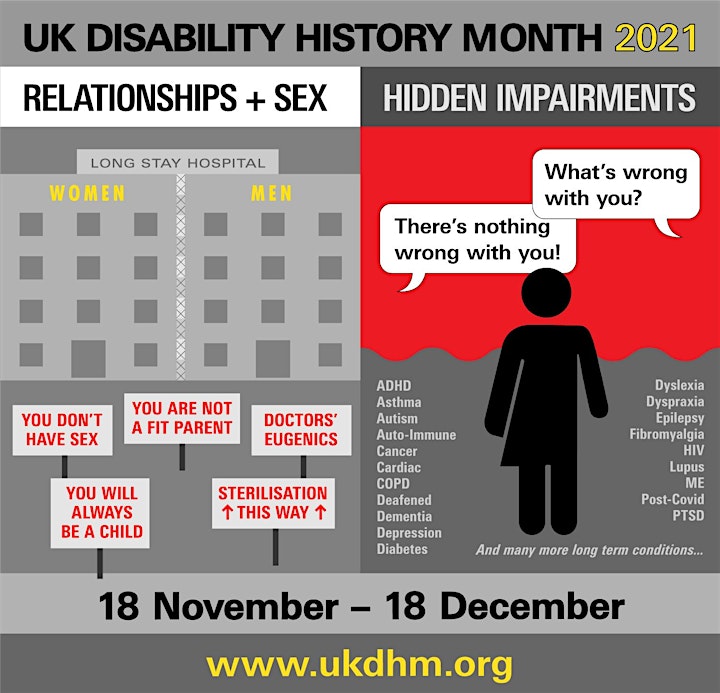 Disabled NEU members: Check email and WhatsApp groups for NEU events in your region throughout UKDHM
Resources
 Below is a PowerPoint presentation for an assembly about UKDHM as well as an activity for Key Stage 2 and an activity for teachers to extend their thinking around disability in education.